Coming Up!
I'll be calling the dance on Saturday night (6 - 9 pm), June 3rd, at the 4th Annual Paonia Old Time Gathering and Barn Dance at Delicious Orchards.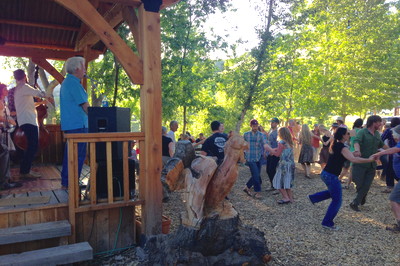 A weekend of camping and jamming old time music in beautiful western Colorado, June 2nd - 4th.  Saturday afternoon is the season opening of Delicious Orchards, and there will be music (cajun, bluegrass, old time), BBQ and cider for sale in the afternoon, and a Barn Dance Saturday night.  Cost is $10 per night for camping.  More details shortly on FaceBook.
Now Available!
Here's the May 2017 Poem-of-the-Month:
My baby's hair is like silken thread —
a gossamer thatch on a mush melon head.
Smooth — but the shape's not exactly right —
the frontal lobes protrude ever so slightly.